Cultural Events April
Exhibitions
Fernando Pessoa, Plural como o Universo
Until the 30th of April in Fundação Calouste Gulbenkian.
Poems, texts, unpublished documents, photographs, objects, paintings, films, voices and sounds in techniques and media as diverse as the characters who inhabited the genius of Fernando Pessoa, constitute the core of this exhibition devoted to the poet and his heteronyms.
Teather
A Morte de Danton
Untill the 22nd of April in Teatro Nacional D. Maria II
Enigmatic and dark, the play by Georg Büchner (1813 - 1837), follows the last days of Danton, the leader of the anti-monarchical forces, in the era of the French Revolution and the Terror, condemned to the guillotine, he rises against the exercise of power by their co-religionists.
Music
Requiem de Mozart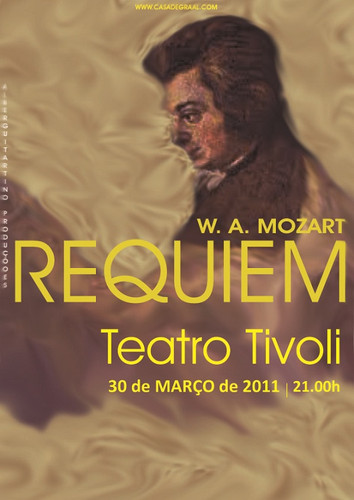 7th of April in Teatro Tivoli BBVA
Requiem K.626 was the last composition by Wolfgang Amadeus Mozart and probably one of his best and most famous works. Unfinished work, motivated by his premature death, this was completed by his friend and pupil Franz Xaver Süßmayr.